Wednesday, March 28, 2012
Posted by Craig Horlacher in "Android News" @ 10:00 AM
"It's a sad but nonetheless true fact that small and sometimes unconsidered manufacturers can often get their act together faster than larger and well-regarded ones. So it is with American low-end electronics maker Coby, which has just made its latest round of Android tablets available for purchase, according to Liliputing."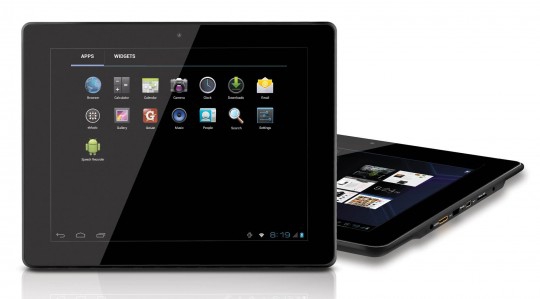 Many of these have strange and/or poor displays like 9.7" 1024x768 or 8" 800x600 but the 9" and 10" models with 1280x800 resolution could be just what you're looking for. While only a single core CPU they still have 1GB of RAM, MicroSD slot, HDMI port (I'm guessing it's MicroHDMI), and USB port (I'm guessing MicroUSB here too). Not sure about the GPU but it should be something respectable for an ICS tablet. I'd be more concerned about the GPU then having a dual-core processor as far as it being a useful device. One down side, they don't have access to Google Play Store but it comes with GetJar installed for you to find your favorite apps. The Amazon Appstore is always an option too.
So, would you buy a tablet from Coby? For only $279 to get the best model that's not a bad deal. Of course there are deals out there on dual-core tablets from last year that could come close to this price.
---