Thursday, March 10, 2011
Posted by Kevin Jackson in "Android Slates/Tablets & Accessories" @ 03:00 PM
"If you'll recall, this one's rocking a 10.1-inch touchpanel (1024 x 600), 1.66GHz Atom CPU, 2GB of RAM, Bluetooth 2.1, 802.11b/g/n WiFi, a 1.3 megapixel front-facing camera and a version of Android we forgot about in 1994."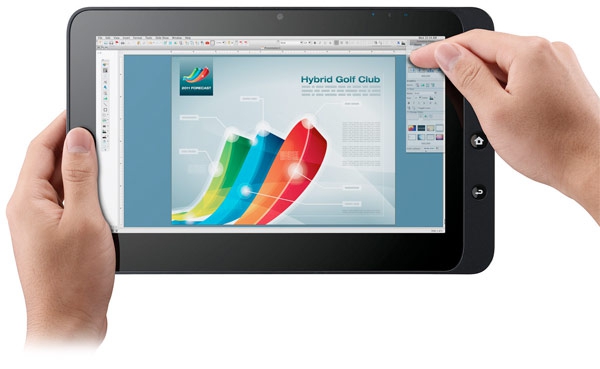 Not much to say about this one. You can get it with Windows 7 Home Premium or Professional with 16 or 32 gigabytes of storage. The real kicker is the 1.6 installation of Android. Why? I mean, everyone is two or three iterations on, with Honeycomb being the latest hot thing for tablets. Honestly, unless there is a good technical reason for going with Donut over, at the very least, Froyo, this is just plain dumb. Viewsonic is shooting themselves in the foot here, and I would be surprised if this device gained any traction at all.
Am I way out in left field on this one, or do you agree that this device is doomed to fail?
---