Monday, May 9, 2011
Posted by Craig Horlacher in "Android News" @ 07:00 PM
"The Sony Ericsson Xperia Mini and Xperia Mini Pro take off right where the X10 Mini and X10 Mini Pro did before them, as in they're super tiny Android phones that pack a little bit o' punch."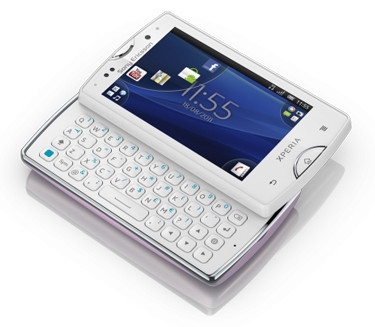 Sony Ericsson has two new Xperia Android phones on the way this August. The Mini and the Mini Pro. The Xperia Mini and Mini Pro both have a 320x480 screen with a 3" diagonal, 1GHz CPU, and a 5MP rear camera. The Pro version adds a slide out keyboard and a front facing camera. Sony Ericsson claims the Mini is the smallest Android phone capable of recording HD video. Both phones will also have Gingerbread which is great.
To me any capacitive (it matters because you're not as accurate with a finger as a stylus) screen smart phone with a diagonal smaller than 3.7" and a resolution of less than 480x800 is probably not something I would recommend to anyone. You may think 0.7" is a very small difference but look at those screens side by side and you'll see the difference is huge. They went with a HVGA (320x480) screen which is just a bad idea for any current Android phone.
I'm always glad to see more choices out there. Really, for someone coming from a Blackberry Curve or Bold the Xperia Mini Pro may be just the thing they want but neither of these are Android phones I can get excited about. What are your thoughts? Would you consider an Android phone with that screen size or resolution?
---