Tuesday, November 23, 2010
Posted by Don Tolson in "Android Articles, Resources & Developer" @ 08:00 AM
Battery
The battery is a fairly good sized 1500mAh Lithium-Polymer unit which, according to the specs, should be able to provide 415h of standby and 10h of talk time. Generally, I've been able to go about a day and a half, maybe two days, with what I would consider moderate use. As is usual with smartphones, use of 3G, WiFi and GPS eat into these times tremendously.
All in all, I was also very impressed with the power management arrangements for the radios. In the Windows Mobile world, there are lots of accessory apps for making sure various power-hungry radios (WiFi and GPS are the notable beasts here) are turned on and off only as needed. But with the X10 and, I'm guessing, Android, they seem to have figured this out right in the O/S. I noticed that location services (GPS) only came on when it was needed and turned off when the app was exitted, and WiFi turns off automatically when the unit goes into sleep mode. It is definitely a bonus not having to worry about these as part of battery management.
Charging from any USB port seems to work fine, taking about 5 to 6 hours from a dead state. Unfortunately, the only only wall charger I've been able to get working with the X10 is the one from S/E. All the others I have with the same standard USB receptical accepted the charge/sync cable, but would not set the X10 into charge mode. This is strange, since the chargers work fine with other phones -- even those which require a lot more power.
Screen
Of course, the biggest selling feature of the X10 is the screen. At 4 inches (10.1cm) it's among the largest of any smartphone on the market. As noted in the specifications, it's a TFT capacitive sensor capable of showing over 65,000 colours. Unfortunately is doesn't support multi-touch, so no pinch to zoom, but the touch sense action is smooth and reliable. The screen is very bright, making it easily visible outside even in direct sunlight.
Because the surface is smooth and glossy, it's very susceptible to smudges, and I found adding a screen protector only made things worse. The automatic brightness setting in the operating system makes the screen too dim to view through the protector.
Camera
The camera included in the X10 is an 8Mp unit (3264x2449) with autofocus, 16x digital zoom, and a photo 'light', which is turned on and off manually, rather than flash with the shutter. That seemed pretty lame to me. Options include touch focus, image stabilization, geo-tagging, face and smile recognition. Sorry, as mentioned before, there is no front facing camera for video calling.
The pictures taken by the X10 are pretty reasonable for a phone camera. Below, are a couple of photos taken with the X10 with no processing, other than resizing to our standard review format.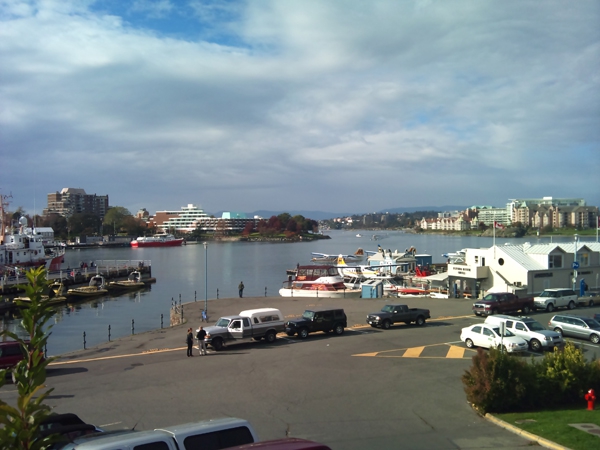 Figure 23: An outdoor shot taken of the Victoria harbour (about a 3 minute walk from where I work) on a sunny day in late October. (Yep, it's ALWAYS like this here in Camelot!)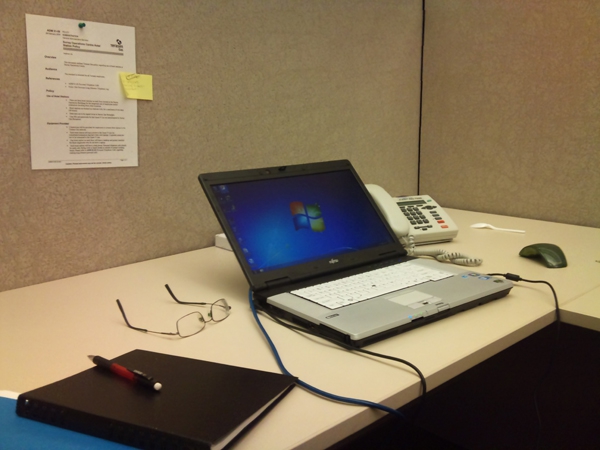 Figure 24: An indoor shot of my hoteling workspace at one of my clients', taken using only the available fluorescent lighting. Good colour balance here using the Auto setting for exposure, etc.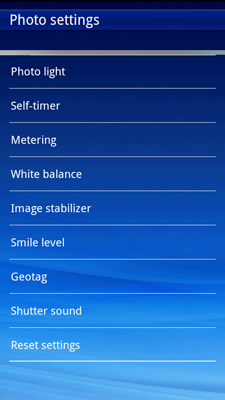 Figure 25: The settings available with the X10's camera software are extensive -- much more than I normally see for a camera phone.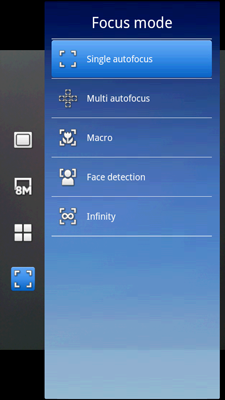 Figure 26: The X10's camera also supports a number of focus modes.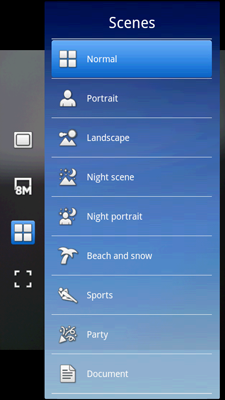 Figure 27: There are also settings for different lighting situations.
Of course, the camera also includes a video mode which is capable of WVGA resolution (800x480) at 30fps. I'm not a videographer, but the test shots I took in indoor and outdoor light looked good and played very smoothly. There is also a setting for taking video specifically for uploading to YouTube.
---